junio 13, 2023
Posted by:

cud-admin

Categoría:

Articulos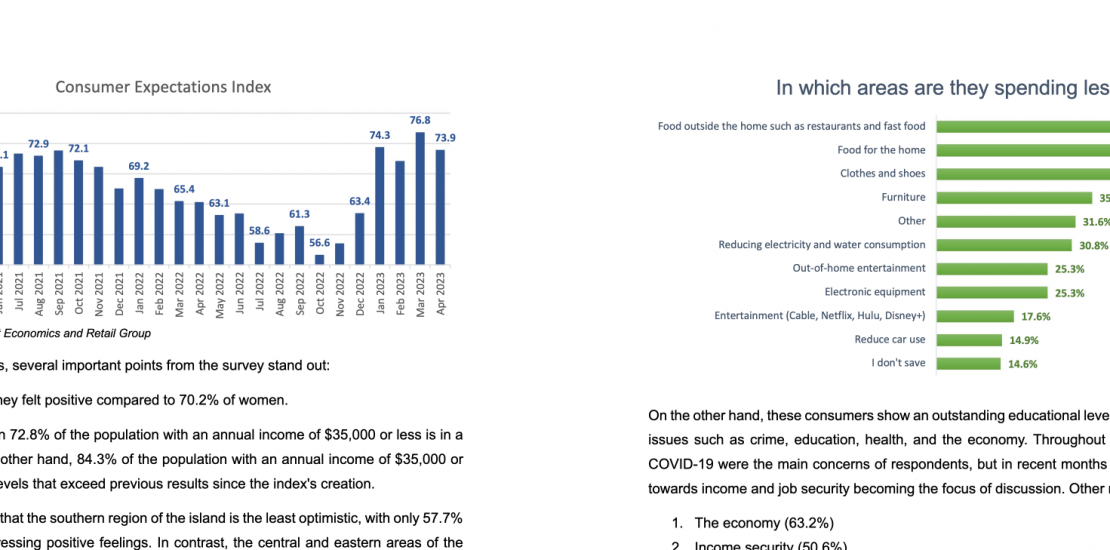 Introduction:
This report aims to provide a comprehensive analysis of the potential economic impact that the upcoming increase in the electricity tariff will have on small and medium-sized enterprises (SMEs) in Puerto Rico. The increase in the tariff is set to address the debt of the Puerto Rico Electric Power Authority (AEE) and the imminent insolvency of AEE pensions, which face an actuarial deficit of $3 billion.
The estimated tariff increase is expected to range between 20% and 30% above the current energy cost, which is currently set at 28 to 30 cents per kilowatt-hour. This rise in energy costs coincides with a challenging period for businesses, as they already confront elevated operational expenses, including a second increase in the hourly wage ($9.50), heightened capital costs, and the highest inflation rates seen in four decades.
The "Centro Unido de Detallistas" (CUD), representing a significant portion of the commercial sector, is deeply concerned about the potential ramifications for SMEs. With approximately 125,000 commercial accounts and 500 industrial accounts under the LUMA energy system, the merchant community constitutes a substantial customer base for the energy sector.
Given the circumstances, it becomes imperative for the government, the Bankruptcy Judge Taylor Swain, and the Financial Oversight and Management Board (FOMB) to proactively address this situation. The objective is to explore feasible options to mitigate the impact of the tariff increase on SMEs, either through the establishment of a mitigation fund or the implementation of renewable energy initiatives.
This report will delve into the specific objectives, providing a detailed analysis of the potential consequences of the energy cost hike on small and medium-sized enterprises. Additionally, it will present recommendations to Bankruptcy Judge Taylor Swain and the Financial Oversight and Management Board (FOMB) on viable strategies to alleviate the burden and minimize adverse effects on the SME sector.
By conducting a thorough examination and offering targeted recommendations, this report aims to contribute to informed decision-making that safeguards the interests of small and medium-sized enterprises in Puerto Rico.